Algarve Congress Centre
The modern facilities, with their adjustable features and state of the art technology, allow for the Congress Centre to be adapted to the needs of groups of different sizes, all of which can take advantage of the complementary services offered by the contiguous Tivoli Marina Vilamoura Hotel.
One of the main benefits of holding conferences, meetings and events here is the ease with which you can incorporate solutions and activities that will add adventure and relaxation to your event, thanks to the variety the region has to offer.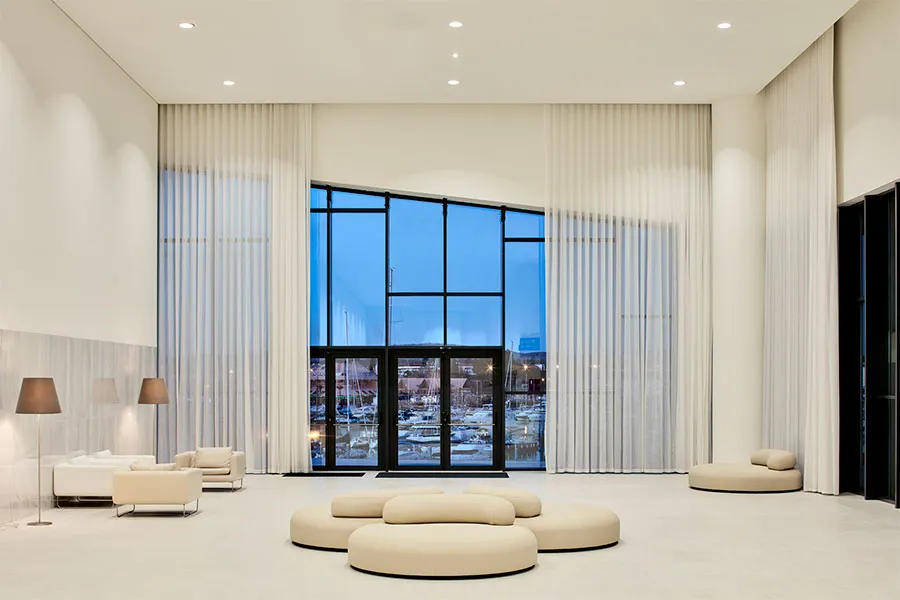 Virtual Tour
Discover the Algarve Congress Center in the first person, navigating the surrounding area, the outdoor spaces, the different floors and room setups.
Start Virtual Tour
A fully integrated solution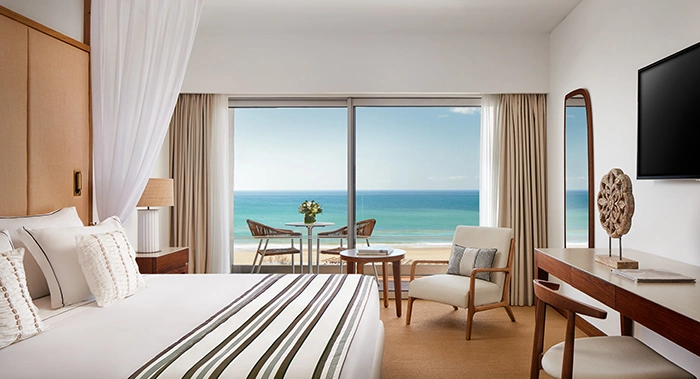 Accomodation
In Vilamoura you'll find several options of accommodation in over 3.000 rooms that are sure to meet any and all of your needs.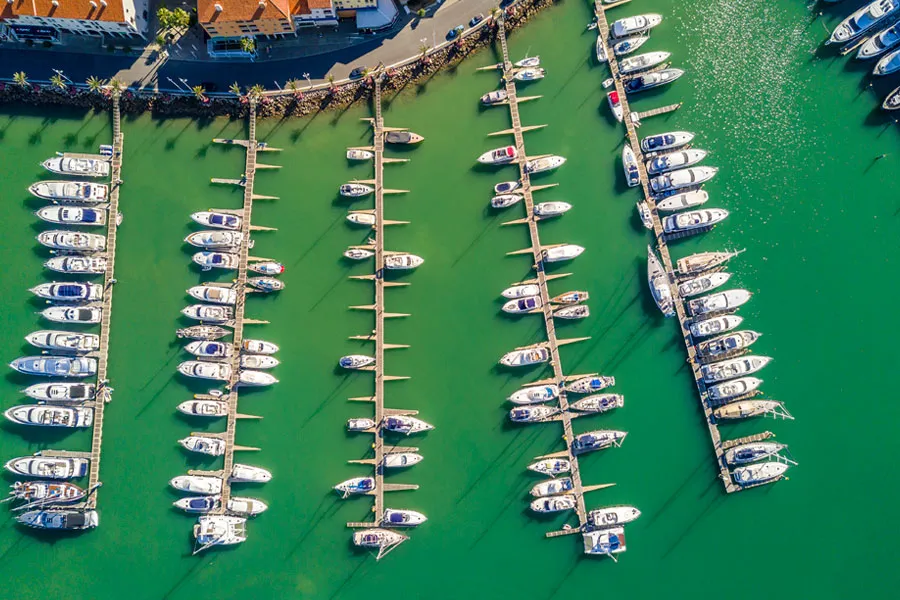 Central Location
The Congress Centre's location near Faro, Lisbon and Seville airports is only one of the benefits of its location. In the Algarve, and especially in Vilamoura, you'll find a vast array of attractions, retail areas, water activities, restaurants, bars and a casino.
Mediterranean Climate
Pleasant temperatures and over 300 days of sun per year make the Algarve the perfect location in which to hold events that take advantage of the various outdoor areas available at the Congress Centre – gardens, terraces or even the rooftop.
Adaptable Meeting Rooms
The three rooms available at the Congress Centre can be adjusted according to the number of participants, as can the foyers and adaptable terraces, which can be set-up for different purposes, serving as a meeting area for anywhere between 30 and 300 people.
Panoramic Views
High-ceilinged rooms and glass walls provide a 180º view of the Ocean or Vilamoura Marina - an idyllic backdrop for any event. Our terraces allow guests to feel how close they truly are to the scenery that surrounds them, and on the rooftop, with its panoramic view, guests can enjoy a prime perspective of Vilamoura and the Algarve's beautiful coastline.
Selection of Additional Venues and Spaces
The Algarve Congress Centre offers a combination of areas and services, allowing you to enhance your events with a selection of options for catering, entertainment and relaxation.
Testimonials
Corporate Event
"I have returned from our client event at the Algarve Congress Centre on Sunday. We had 221 guests for 3 nights conference and gala dinner. (...)
"I have returned from our client event at the Algarve Congress Centre on Sunday. We had 221 guests for 3 nights conference and gala dinner. Everything was fantastic. Please let the General Manager know that we are very impressed. As a result, we would definitely consider placing business with Minor again. There are many other team members who helped us deliver a great event."
International Association
"Firstly, I would like to say thank you so much for all your help, support, and amazing management of our event. The event only ever (...)
"Firstly, I would like to say thank you so much for all your help, support, and amazing management of our event. The event only ever works if the hotel/Congress Centre is brilliant and it was, you were just fabulous to work with. I couldn't have done it without you and all your amazing colleagues. Please pass on my best to the F&B team, they were brilliant and made my life so much easier. Many thanks."
Medical Congress
"We would like to take this opportunity to thank all collaborations we have had during the course of the congress, the feedback we had from (...)
"We would like to take this opportunity to thank all collaborations we have had during the course of the congress, the feedback we had from the participants is very positive! Grateful for everything."
Corporate Event
"Again, thank you for the fantastic event we held at the Algarve Congress Centre. We were surrounded by a team of great professionals!"
Social Event
"We want to thank you all for making our wedding day amazing. We wanted an iconic special day in a beautiful setting and you guys (...)
"We want to thank you all for making our wedding day amazing. We wanted an iconic special day in a beautiful setting and you guys made it even better than we could have imagined. The whole day was simply amazing, and the pictures seem just out of a movie. Everything worked so perfectly from the ceremony to the band, cake cutting just everything and the team – what an organisation. Everyone was saying that the food was fantastic and the band unbelievable and honestly the amount of people saying it was the best wedding they have been to, simply says it all. We just cannot stop looking at the pictures, listening to the music and thinking it was a fairy tale. Once again thank you for making this day so memorable and we will remember you all very fondly in the years to come – we will not forget what you have done for us. Be healthy and take care of yourselves. You have made one couple very happy."
Sporting Event
"I come hereby, to thank you and all team members from the Algarve Congress Centre that helped deliver the event. A special mention should be (...)
"I come hereby, to thank you and all team members from the Algarve Congress Centre that helped deliver the event. A special mention should be made regarding the groups and events team, for the way they received us and for the availability of rooms at the Algarve Congress Centre, which was very important for the success of this event. We have received some compliments for the events' organisation. However, I cannot fail to say these compliments are also addressed to all of you, as together we formed a winning team. I hope to have the same support for future events. Thank you so much for everything."